For trimmers and farmers

From hoof trimmers


to hoof trimmers

See what's included in the Herd Management App
About

Phone&Tablet

, cloud and web

We are hoof trimmers and we looked for simple effective system for trimming, animal and farm evidence. So we created it. We are using mobile devices with our Herd Management software daily. Can we know it better? Hardened tablet case is standard part of device. Apply for your free copy
Intuitive Evidence

Every team member can work with Herd Management app just with a few clicks. Simple hoof management system.

Multi-device

Multi-user app for Android devices and access for hoof trimmers in your team. Your whole team is under control.

Invoices and Reports

Team leader is able to manage all data via web interface. Animal term planner, finance, warehouses, users, satistics ...
Cloud accees

Online backend


for admins and farmers

Herd Management online system
Herd Management

Limb management


at your fingertips

We know that proper limb care in cows is essential. Herd Management software helps you do it the right way. It works with android devices, provides you simple entry for animals and hoof trimming records with live pictures. You can have standard or your own diagnoses, medicaments and products, track your employees and their warehouses, check analytics of employees' performance, term planner and much more.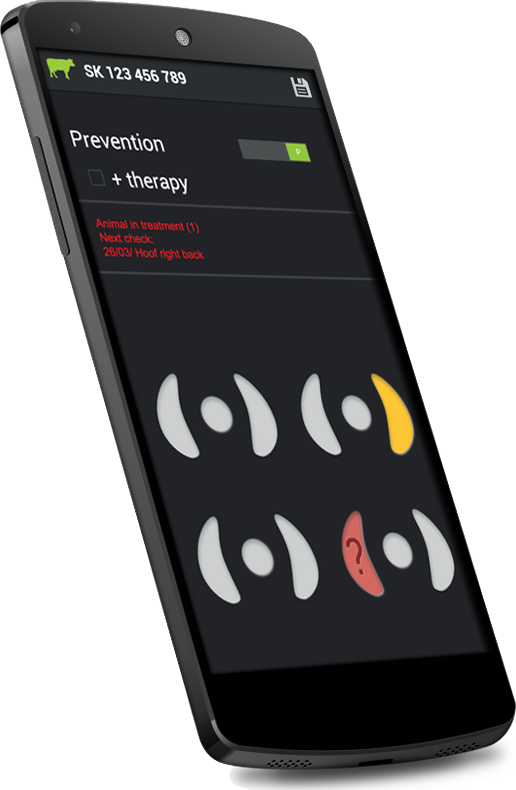 More features

It's important to know


what's going on the farm
Enhanced reports

Report status of farm and animals to your farmers

Statistics

Get reports about hoof illnesses on your farms

Access for farmers

Farmer can check the data about his cattles and farm
Jan Vobr

Vet and Cattle hoof trimmer - Zdrave Stado, s.r.o. We are using Herd Managemet hoof trimming system daily on every farm. Both mobile app and cloud web software is helping us with invoices, term sheets, statistics, statements of work, stocks, ... I can control and check all members in my team with few clicks. I like it!

Hens Mekking

CowCare SIA Herd Management app is very straightforward and easy to control. Nice job, guys!
Contact us

Apply now

for free app

Do you want to use our app and online system for cattle hoof trimming?
Our services are for hoof trimmers, farmers, veterinarians, ...
Plans

No more pen and paper.


Enjoy your free time

Price for every pocket
14 days free then small fee/Mo.

Unlimited hoof trimmings
Unlimited invoices
Unlimited farms
Works Online & Offline
Synced to cloud database

I want it